SARAH E MATTEO – CASTELLO DI GRINZANE CAVOUR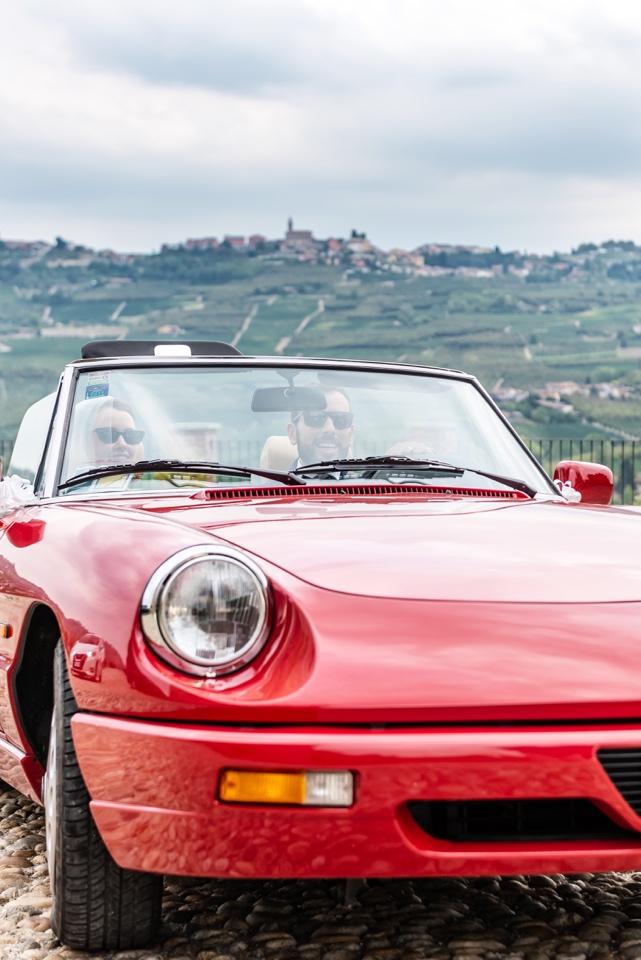 SARAH E MATTEO – CASTELLO DI GRINZANE CAVOUR
Sarah, irlandese e Matteo di Alba, vivono in Irlanda ma hanno scelto per il loro grande giorno un matrimonio nelle Langhe.
L'organizzazione perfetta di Serena di NaNà Wedding&Events ha creato per loro un meraviglioso matrimonio pieno di simbolismi celebrato da Imelda di Unconventional Ceremony.
Sarah ha esaltato la sua naturale bellezza grazie alla bravura del trucco e dell'acconciatura di Erika Poppa , e ha impreziosito un semplicissimo ed elegante abito con un paio di strepitose Jimmy Choo.
Per questo matrimonio nelle Langhe, gli sposi hanno scelto un evento delicato, elegante, semplice e perfettamente curato. L'allestimento floreale delicato ed impeccabile è stato realizzato con maestria dalle sapienti mani di Il FiorFiore di Asti.
Sarah e Matteo – Grinzane Cavour Castle
Sarah, Irish and Matteo from Alba, live in Ireland but have chosen a wedding in the Langhe for their big day.
The perfect organization of Serena of i NaNà Wedding&Events  has created for them a wonderful wedding full of symbols of celebrated by Imelda of Unconventional Ceremony. 
Sarah enhanced her natural beauty thanks to Erika Poppa 's makeup and hairstyle, and embellished a very simple and elegant dress with a pair of amazing Jimmy Choo.
For this wedding in the Langhe, the couple chose a delicate, elegant, simple and perfectly cared for event. The delicate and flawless floral arrangement was masterfully crafted by the skilled hands of Il FiorFiore di Asti.